RAISED ON THE PRISTINE PASTURES ACROSS OUR FARMLAND AND GRAIN FINISHED FOR APPROXIMATELY 150 DAYS, ROSEDALE RUBY IS QUICKLY BECOMING THE MOST RESPECTED AND TRUSTED BRAND FOR PURE AUSTRALIAN BEEF OF DISTINCTION.
Every cut of Rosedale Ruby A+ premium grade free-range beef comes from our herd of young, award-winning, prime Angus cattle that are approximately 20 months of age. Completely  hormone and chemical free, the cattle are raised on pristine pastures at our farms in South Eastern Australia and then finished for approximately 150 days using our proprietary blend of natural grains and fresh artesian mineral water to ensure the finest flavour, tenderness, marbling and nutrition.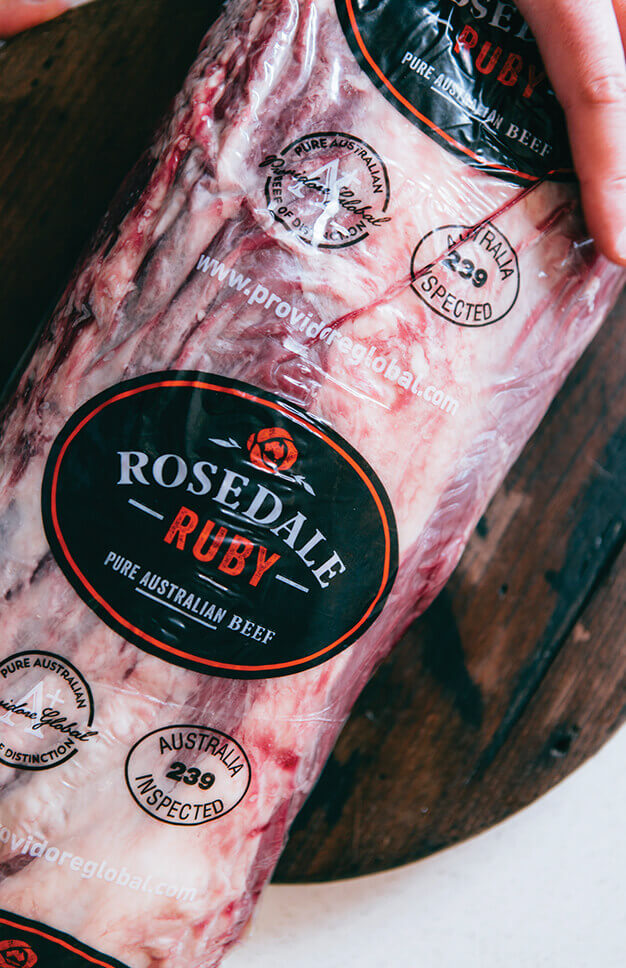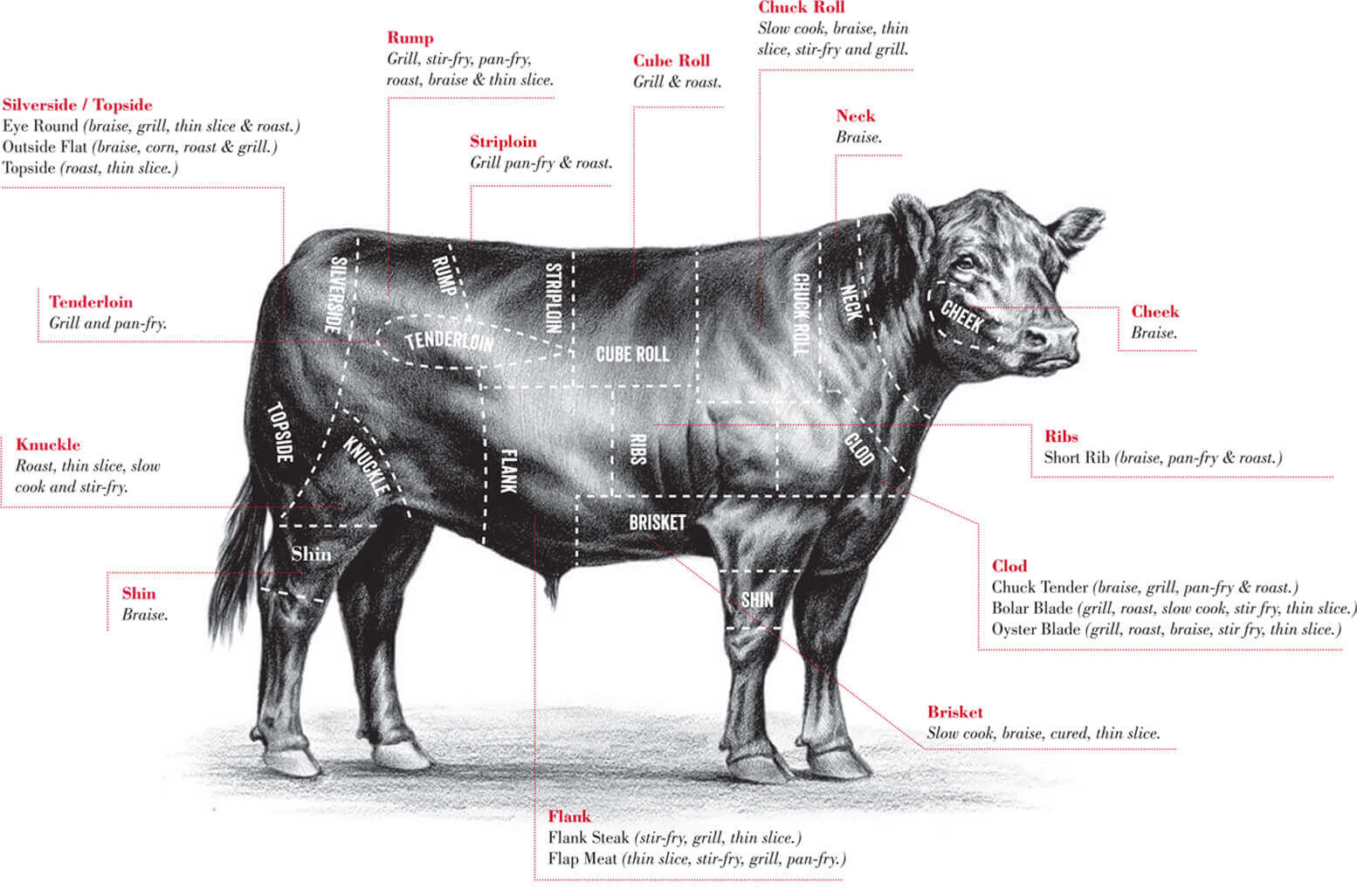 OUR QUALITY PROMISE
As beef connoisseurs ourselves, we guarantee that Rosedale Ruby is Pure Australian Beef of Distinction, perfectly tender and full of nutritious flavour.
A+ Guaranteed.