Always a cut above
AS GLOBALLY ACCREDITED PRIMARY PRODUCERS, WE UPHOLD STRINGENT QUALITY ASSURANCE POLICIES.
From start to finish we have the expertise, capability and unwavering committed to guarantee that every cut of Providore Global free-range grainfed Australian beef surpasses expectations.
Every aspect of our vertically-integrated supply chain upholds the strictest food safety and international quality standards for breeding, animal welfare, processing, logistics and product quality. As globally accredited primary producers, we personally oversee every facet of our entire supply chain. Every aspect of our operation adheres to strict global Quality Assurance policies, and we are wholly certified by leading international industry regulators including Ausmeat, Meat Standards Australia (MSA), AQIS, Halal Certification and EU Accreditation.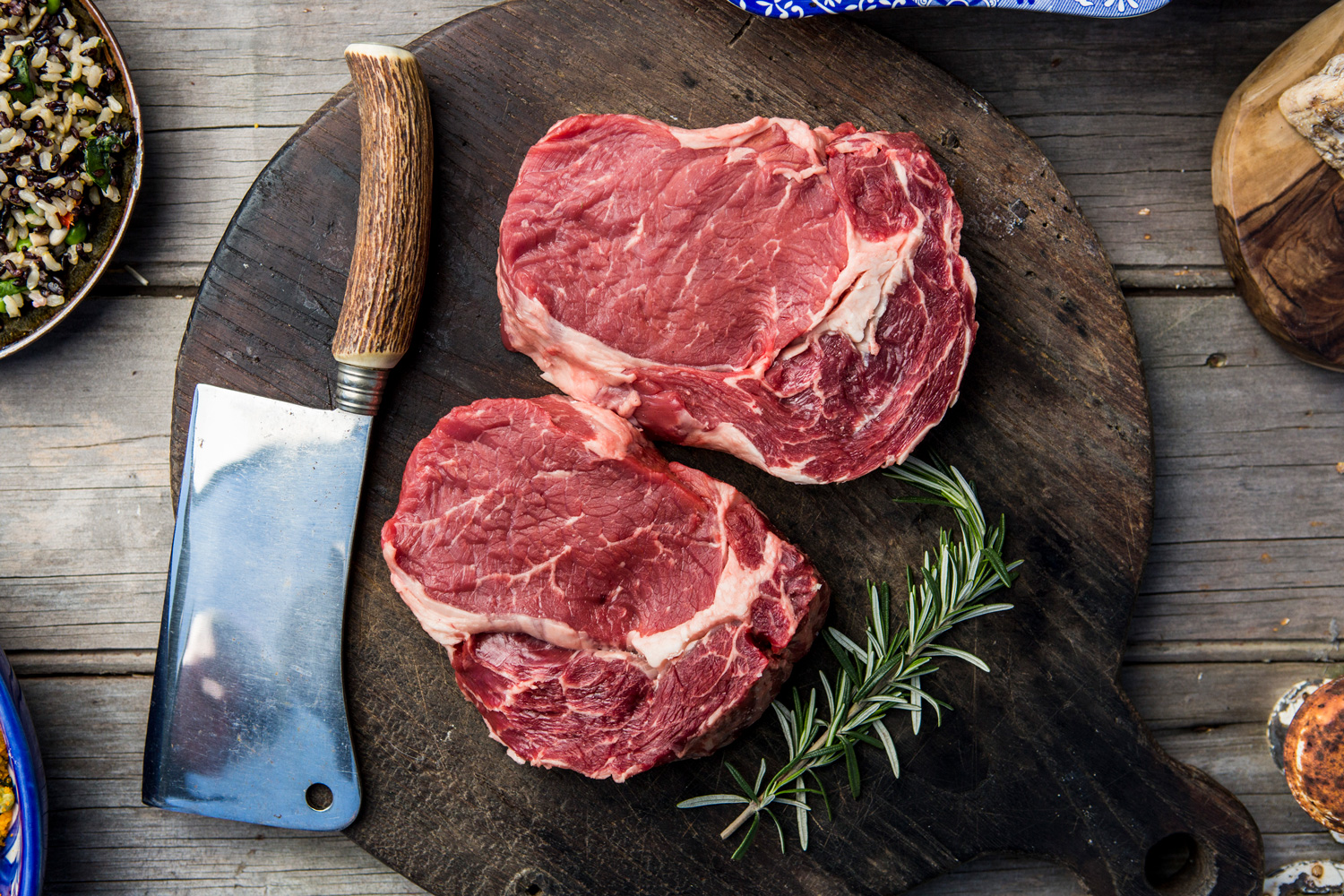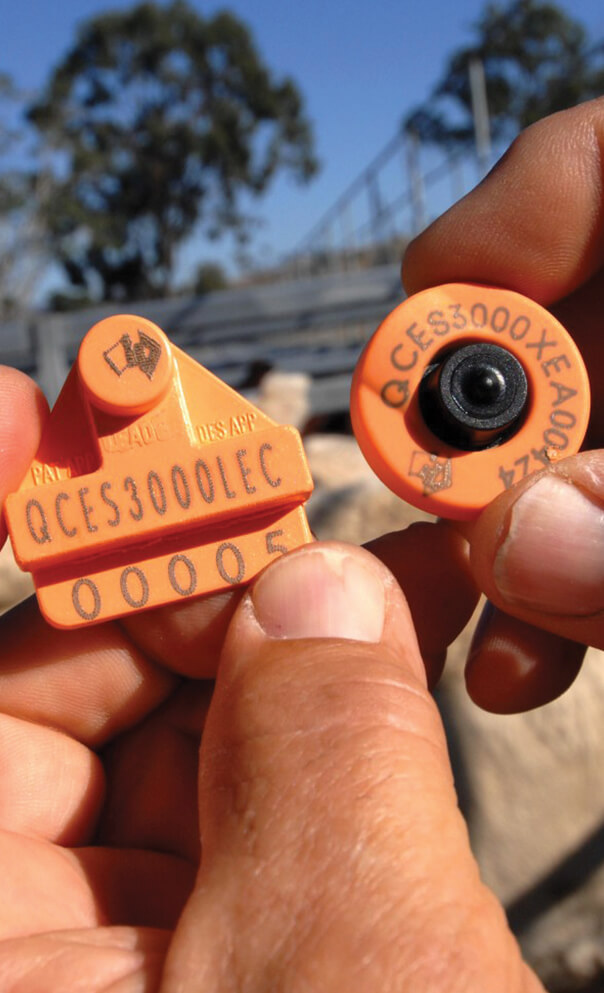 All our cattle are registered with the Australian Livestock Identification System (NLIS) and every Providore Global product is barcoded with an identification tag which provides complete supply chain traceability from your fridge, to the transport container, to the abattoir cool-room and right back to the cattle and breeding bloodline.
WE PROVIDE 100% GUARANTEED TRACEABILITY FROM OUR FARM TO YOUR TABLE.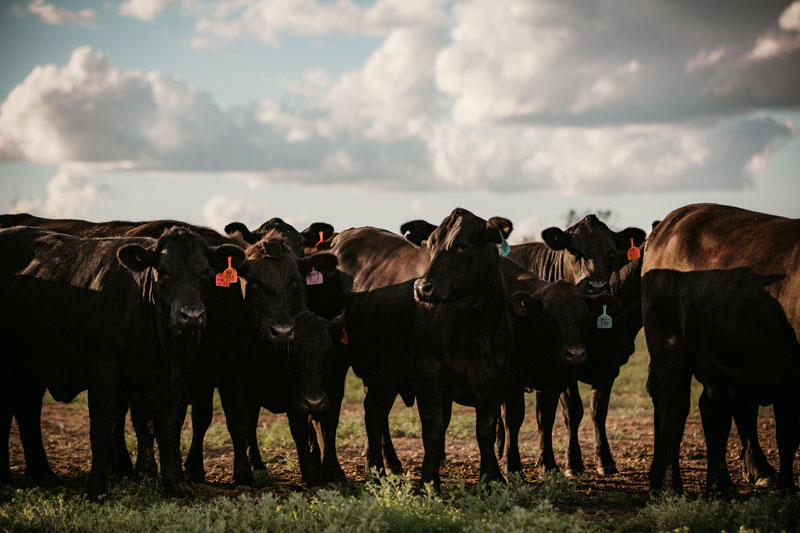 SINCE THE 1960S, OUR AWARD-WINNING CATTLE HAVE BEEN SPECIALLY CROSS-BRED FROM THE FINEST ANGUS BLOODLINES TO PRODUCE THE FINEST AUSTRALIAN FREE-RANGE BEEF.
Completely 100% hormone and chemical free our cattle enjoy a  vegan diet for their entire lifespan being raised free-range on native grasses, fresh artesian spring water and grainfed hand-blended grains at our pristine farms in South Eastern Australia which ensures the finest flavour, quality, marbling and tenderness all year round.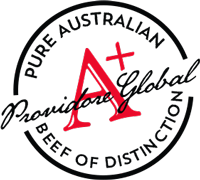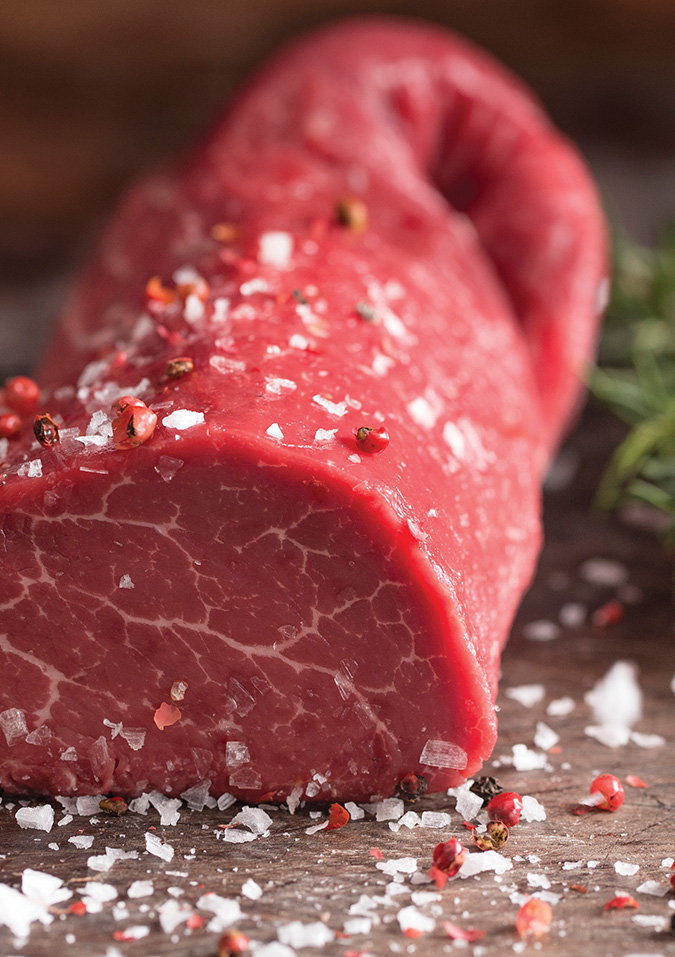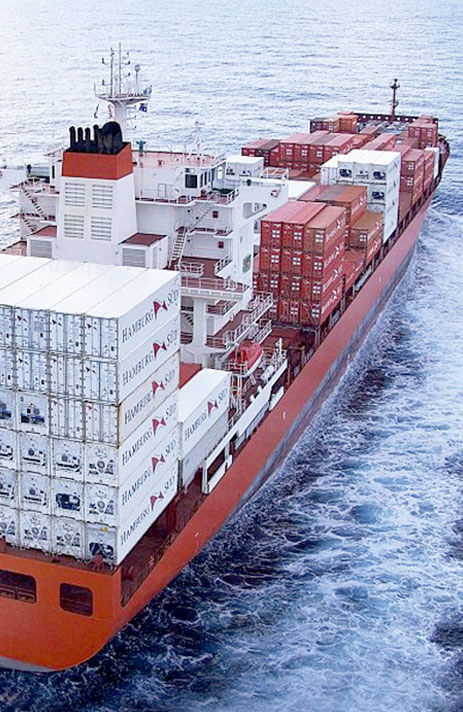 All of Providore Global's cattle are processed at our AUS-Meat A+ accredited state-of-the-art export abattoir The Northern Co-Operative Meat Company (Est 239) which adheres to strict food service and global quality assurance protocols. As part of our Quality Commitment, we closely control every aspect of our entire supply chain to ensure that we uphold our values for quality, excellence, integrity and animal welfare.
WITH EXTENSIVE HANDS-ON EXPERTISE IN BREEDING, PROCESSING AND LOGISTICS MANAGEMENT WE NEVER CUT CORNERS OR COMPROMISE ON OUR QUALITY COMMITMENT.
RESETTING THE BENCHMARK
OUR "HAPPY HERD" SUSTAINABILITY POLICY EXCEEDS THE INDUSTRY BENCHMARK IN QUALITY ASSURANCE AND ANIMAL WELFARE.
Our cattle remain in a caring, stress free environment throughout their entire farm-to-table journey. This is paramount to ensuring the superior flavour, marbling and nutrition that our A+ Graded grainfed Australian beef is renowned for.